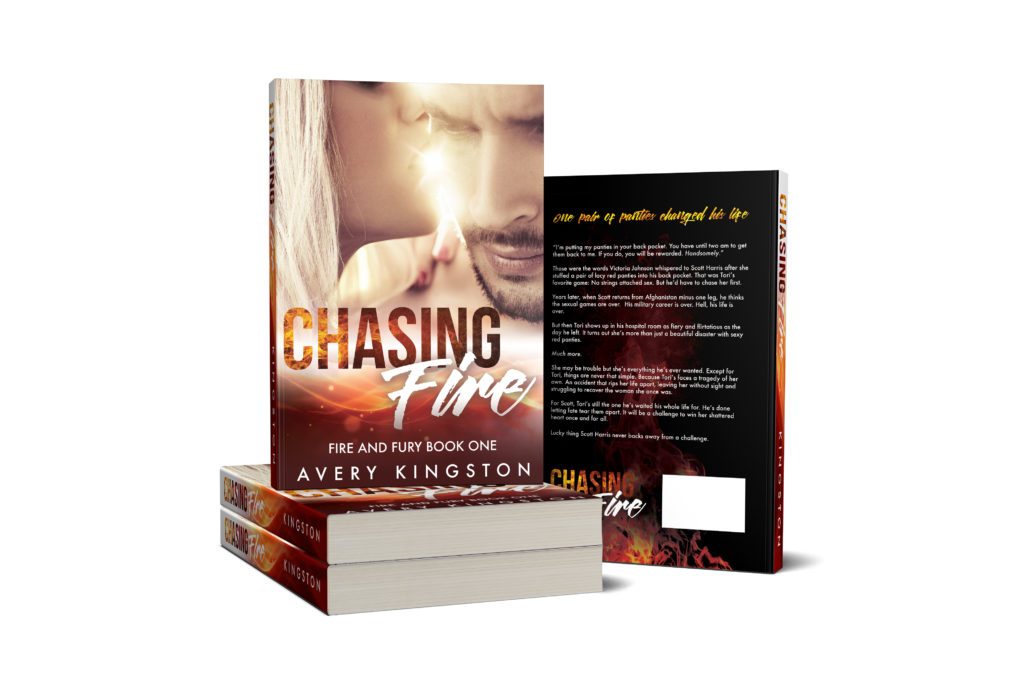 CHASING FIRE
A military alpha hero. A flirtatious vixen. A crazed game of seduction.
One pair of panties changed his life.
"I'm putting my panties in your back pocket. You have until two am to get them back to me. If you do, you will be rewarded. Handsomely."
Those were the words Victoria Johnson whispered to Scott Harris after she stuffed a pair of lacy red panties into his back pocket. That was Tori's favorite game: No strings attached sex. But he'd have to chase her first.
Years later, when Scott returns from Afghanistan minus one leg, he thinks the sexual games are over.  His military career is over. Hell, his life is over.  
But then Tori shows up in his hospital room as fiery and flirtatious as the day he left. It turns out she's more than just a beautiful disaster with sexy red panties.
Much more.