The reviews that I got back from my betas were all positive on my sex scenes. Most readers said they were steamy and hot and not too over the top. Of course they still haven't read the second book with a rowdy MC gang, and sex by the bonfire…
But I digress.
I had a couple potential betas come back to me and say "I'm sorry, I just don't read erotica."
That left me kinda scratching my head. I never classified what I wrote as straight up erotica. Yes, my novels are steamy. Yes, they push the boundaries in some instances. Yes, there is an open door to the couples bedroom and some smutty stuff.
But erotica?
"Excuse me Avery, I'm here to fix your copy machine." (Cue bow, chicka wow wow music).
Skrrreeek. Record comes to a halt. Hold up. That's NOT what I write.
Yes, I love hot steamy sex, but what I love even more is a couple being able to endure the test of time. I want my couples to keep the steam alive in the bedroom for years and years.
I want to create characters that my readers fall in love with. I want readers to be drawn into my story, and enjoy the steamy scenes that go along with it.
So that left me on the quest to find out what my genre is. Since books like Fifty Shades of Grey  have hit the mainstream the lines have become even more blurred as to what is Erotica, Erotic Romance or Romance.
It seems the general consensus is if the sex is driving the story, it's erotica. If the story drives the sex, then it's romance. So I asked myself which of these descriptions best fit my novel?
My answer. Both.
I guess this would qualify my first book more as erotic romance. It's more than just my heroines sexual journey, and self discovery, although that does play a huge part in the novel. It's a story about two emotionally broken people, learning to cling to each other and falling in love.
Also my stories don't tend to follow the traditional romance flow. Yes, I give my readers a HFN, but I'm a sucker for a good cliffhanger. I guess this comes from my love of watching prime time drama. I love that feeling of getting to the end of a season and the anticipation of waiting to see what will happen next. This also, is not everyones cup of tea.
In my teens I strictly read horror and a whole lot of suspense (Stephen King, Ann Rice, John Grisham). I never considered myself a fan of romance. One of my friends told me to read Ruby by V.C. Andrews. I curled my nose as she handed me the book. It looked like a romance from the cover. "I don't really read romance," I said. I was guilty of the very thing my potential betas were. My friend assured I'd love it.
So I went home and cracked open Ruby. I stayed up until 2am reading it. I could NOT put it down. I devoured that book, and immediately went out and got the next in the series from the library. I became a HUGE V.C. Andrews fan. I loved how her stories would span generations. Curiously the other day I looked up what her genre was. Andrews is listed as "Gothic Horror."
I cocked my head to the side looking at my screen. Gothic horror? Really? Yeah, now that I recall her books were always in the horror section of the library. I wouldn't consider Andrews melodrama "horror".
The fact was, Andrews had me hooked. I liked her style. I love the continuing stories that span generations. I loved her cliffhangers. I loved the melodrama.
So, I've decided not to get too hung up on my genre or my formula. I'm going to continue writing what I feel I write best, and let my stories speak for themselves. People can call it a steamy romance, erotic romance, erotica, erotic fiction, family drama, or whatever they want. People can threaten to burn me at the stake for my cliffhangers, or choose not to read my books because you won't get the HEA in the first book. I'm not going to change what I write to appease the masses. My hope is at the close of the last chapter I've written a story with characters that readers will care about as much as I do.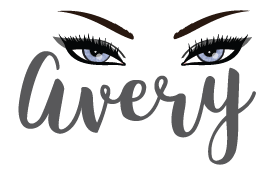 hen I first started seeking out some beta readers for my manuscript that I'm working on, I warned them that my stories do have explicit sex in them. I knew these women were into the wounded hero genre, but my sex scenes could possibly be a stretch from what they normally read. I know that erotic fiction is not everyone's cup of tea.