I was having a writing discussion with another author friend of mine the other day about series. She writes mostly stand-alone novels and I writes series.
I've always been a series junkie. I'd much rather sit down and watch a TV series that I can get hooked on rather than a movie. My first reading loves as a child were "The Babysitters Club." As a teen I read the Vampire Chronicles, then graduated on to V.C. Andrews books that were all dark gothic family drama's mixed with a little romance.
So it's easy to see, why I write series. It's what I enjoy. I love getting to know the characters, their quirks, their in's and outs. I love that we know on Friends that Joey had an imaginary friend who was a space cowboy. Or that Monica's "nickname" in high school was "big fat goalie" and of course we know about Chandler's third nipple his "nubbin".
I love that on New Girl we know that Nick can't lie to save his life and he begins to sweat profusely. I love how Winston doesn't know how to prank.
I love how on Parks and Rec that we know that Leslie loves waffles and Ron loves to eat meat and drink whiskey. (Yeah, my kinda guy).
We know that Jake on Brooklyn 99 is a die-hard "Die Hard" fan.
I love that on How I Met Your Mother we find out that the lovable player Barney Stinson used to be a hippie.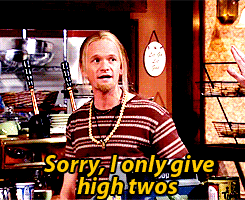 I love the little snippets and inside jokes that run through a good series. It was so satisfying to finally get the answer to the pineapple incident on the extended DVD on How I Met Your Mother.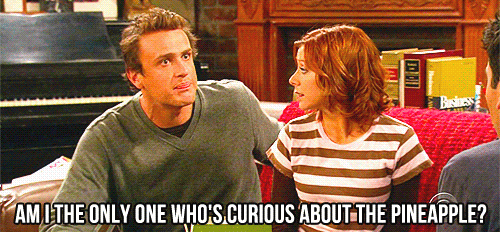 I'm a firm believer that loyal fans deserve a payoff. (Clears throat, coughs…Amsterdam).
I also love the angsty drama and mystery. Shows like This is Us that make me cry big ugly tears and FEEL every moment of what the characters experience through that hour.
Shows like Six Feet Under that dive into family dynamics and darker subjects.
Shows that weave a bit of a mystery along the way like LOST, (but are really all about the characters journey). I'll be honest. There were nights that I sat up on message boards talking about the show LOST. I was a little obsessed with this show and the mystery element and how they weaved the timelines together. SUCH amazing storytelling. (Of course, we won't talk about how angry that show made me with the unsatisfying ending. I could go on for days…) I will NEVER do that. Promise.
Some authors get bored of the same characters and they need to move on. They write stand alone novels or some of those authors write series featuring different characters (that's really the current popular trend). This allows them to move onto a different story but stay in the same world.
You don't see a lot of novels/series these days in romance that follow the same couple along their journey. This is a shame to me, because honestly it's what I love to read. Sure, there are trilogies and things like that.
But I also get that along the way readers fall in love with these secondary characters and want to know their story as well.
So that's why I'm doing something a little different. My first three books will follow Scott and Tori, then I'm going to release a few books featuring secondary characters that I (and readers) have fallen in love with. (Clears throat, ahem, Blaze). Later down the road I'm going to re-visit Scott and Tori, so I'm in no way done with them yet.
I've always imagined my Fire and Fury series like a TV drama playing out in my head. A little bit of Grey's, where everyone is important but the show mainly revolves around Meredith. That's Scott and Tori. They are the epicenter of my universe. The secondary characters stories are just as important though and many times play into theirs.
So why am I doing this? Pure and simple, it's the story I want to tell. It's what I want to write.
I've heard the following tidbits as I started this journey:
Start out writing a few books that are standalones to get your feet wet in the self-publishing industry.
Don't write a series featuring the same couple.
Don't write prologues.
Don't write flashbacks.
Romances should be written in first person with alternating POV.
Don't use secondary POV's in your romance storytelling. 
And the list goes on for a mile of all the things I did that I wasn't supposed to do. I'm not saying that any of this isn't sound advice. What I'm saying is that you can get so bogged down with the supposed "rules" that it cripples your storytelling.
Am I doing something a little wacky? Yup. But is that a bad thing? I'm not sure yet. Ask me again in five years when I'm no longer a newbie at this author thing. I'm not done yet and I could still fall flat on my face with this concept. But am I having fun telling these stories? Hell yes.
So, what's my advice? I don't think that there is one right answer for authors. I think you need to write the stories that are screaming inside your soul to be told. It will shine through in your storytelling.